Physicians' Surgery Center Entrance
The surgery center is on the east side of the Center for Medical Arts building. It has its own entrance and its own sign on the side of the building. When arriving, please park on the east side of the building, outside of the surgery center entrance, as it is much closer than entering through the main entrance.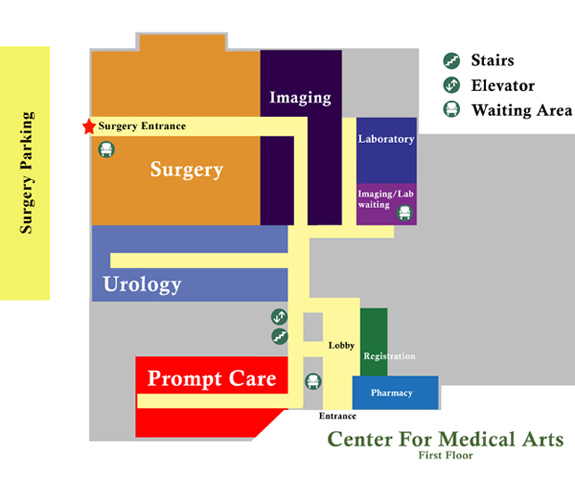 When you arrive at the surgical center, please check in at the surgery center reception desk at the time you were given to arrive. You will receive an identification bracelet; it is important that you wear this until you leave the surgery center.